The ITI is a deep dive into group work that brings about transformation in every aspect of your life. It offers an integrated approach to personal development, sexuality and spirituality. Together we explore suppressed emotions, limiting beliefs, personal identity, sexual programming, relationships, etc. You'll leave behind patterns that no longer serve you and step into your full creative potential, living an empowered and connected life. It's a truly groundbreaking experience that combines modern psychological tools with techniques and rituals from Yoga and Tantra. This type of group work supports change and transformation to happen much faster than traditional therapy or one on one coaching. 
Koh Phangan, Thailand - Dates TBD (COVID depending)
What Makes the ITI Unique?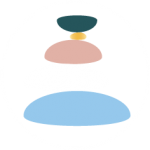 Emotional work that's balanced and centered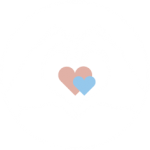 Sacred sexuality that's passionate and profound
not fluffy, limited to soft touch and eye gazing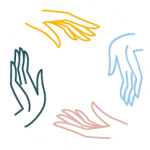 Transformational group work that's supportive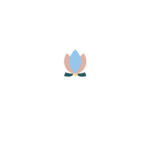 Spiritual practices that are practical and grounded
not lofty, ideal and unattainable
The ITI process works with the body, emotions, beliefs and sexuality, as a way to get in touch with the Authentic Self. It's a practical and powerful solution of integrating your spiritual path into your daily life.
It's one thing to work with a coach or a therapist on your own.  It's a completely different experience to have support in a group environment where you're dealing with your issues in real time.  Group work facilitates transformation at an exponential rate.
A lot of the personal development programs dive deep  into shadow work, core wounds and childhood issues,  while ignoring the topic of sexuality. We will look at all of that and include your sexuality.  Sexuality is intimately connected with the totality of your being. 
The ITI is not a cookie cutter method.  Each person's process is adapted to what they need.  We'll discover your blind spots and unconscious beliefs so you can  put an end to habitual patterns that have created disconnection
and have limited your potential.
The curriculum of the ITI contains the most effective tools and teachings I have acquired over the last two decades.  It is based on my vision for a path that is practical, integrated and embodies spiritual principles, without using them to avoid or justify emotions, thoughts, and actions. It offers a way to penetrate the sneaky  personal development ego that seems to go unnoticed. The ITI is a space to get real, vulnerable and intimate without all the insincere eye gazing and ridiculously long hugs. It provides teachings that encompass body, emotions, thoughts, sexuality, and aspirations for elevating consciousness. And provides community that's committed to evolving and supporting each other.
You're willing to engage in radically honest and authentic conversations and experiences. You want to go deeper, but just don't know how. You've been on the personal development path for years, attended the workshops, read the books and still keep repeating the same patterns. This course is intended for people who are interested in working with their edge and are able to self-regulate any triggers that may come up. You must be capable of managing your own reactions and emotions in a range of challenging scenarios.
*Please not that this is not a trauma therapy program. This course may not be suitable for you if you're currently experiencing acute trauma or symptoms of complex post-traumatic stress disorder. 
Learn more about the Structure of the Program & How to Apply
Core Focus Areas of the ITI
The ITI is a transformational intensive that guides you into living a more conscious and connected life. Click on each section below to learn more about the main topics we will focus on during our time together.
Koh Phangan, Thailand - Dates TBD (COVID depending)

Courses, lectures, booklets filled with teachings and tools prior to the program 

175 hours of deep transformational work during the program 

Pre ITI – Group orientation call/meeting

Post ITI – Group integration calls 

Post ITI – 1-on-1 integration call 
The Prerequisites Include
Lecture –

Introduction to Tantric Mentality

 

Lecture –

Transfiguration – Recognizing the Divine

 

Lecture –

Chakras, Polarity of Energy and the 5 Bodies

 

Lecture –

Sexuality of The Chakras

 

Lecture –

Psychological Aspects of The Chakras 

Lecture –

Basics of Tantric Rituals

 

Lecture –

Tips, Tools and Techniques on How to Have Tantric Sex

How to awaken desire, pleasure and orgasm for women

Ejaculation control and non-ejaculatory orgasms for men

Online Course –

The Work of Bryon Katie

 

Online Seminar–

An In-Depth Look at Emotions

How to feel, process, manage and work with emotions to develop emotional resiliency

Readings and written exercises to facilitate deeper self-reflection and self-knowing.

Assignments to send out to people in your life inviting honest reflections on how they perceive and experience you.

Inspiration and support on cleaning up your lifestyle and purifying your physical body.
APPROACHES TO GO BEYOND THE MIND AND INTO THE UNCONSCIOUS

Psychodrama

Family Constellations

Art Therapy

Focusing, Felt Sense

Parts work (aka Aspects)

Compassionate Inquiry

The Work of Byron Katie

Breath work

Rituals

HOLDING SPACE

Creating a safe container for yourself so that you are able to stay centered and connected in any circumstance

Knowing how to offer a safe atmosphere for others

Understanding small 't' relational trauma vs big T trauma and how it manifests

Inquiry and practice around setting and honoring boundaries

Tools for how to regulate your nervous system

Continued support and feedback, helping you stay more present and connected

DEEPER KNOWING AND UNDERSTANDING OF YOURSELF

Worksheets and course papers guiding self reflections

Awareness of your defense mechanisms and protectors and masks 

Investigating the masks you wear and identities you are attached to

Insights and guidance to uncover the tactics you use to numb and distract yourself 

Supported solo retreat time for profound self inquiry 

Clearing social and cultural programming that isn't serving you

SELF LOVE AND AUTHENTICITY 

Identifying the ways in which you self abandon and sabotage 

Teachings on how to work with your inner critic

Support in overcoming fears around judgments and social anxiety

Practices for overcome struggles with body image

Lots teachings on best self-care practices

EMOTIONAL INTELLIGENCE AND MATURITY

Techniques on how to connect to emotions in an embodied way

Tools for accessing repressed emotions and healing the past

Teachings on how to channel your emotions, instead of suppressing or exploding

Practices for expressing your emotions in a way that they can be understood and received

Meditations for calming your mind and enhancing your body awareness and emotional attunement

Practices for staying open and connected to yourself, instead of shutting down and withdrawing 

SHADOW WORK

Sold and effective exercises working with judgments of others

Identifying the disowned, rejected, denied parts of yourself

Tools for integrating the shadow

Compassion practices and meditations

COMMUNICATION

Exercises around authentic engaging

Tools for getting clear on what you are feeling and needing

Guidance and tools for expressing yourself directly and effectively

Lessons on giving and receiving direct and honest feedback

How to work with defensiveness, yours and others

Teachings on what empathy is and isn't and how to truly empathize with yourself and others

RELATIONSHIPS

Support in embracing your vulnerability and intimate connections

Tools for working with your projections

Tools for how to conscious confront and work through your assumptions

Support in healing pains and resentments of the past

Identifying the traumas you are holding and how they are effecting your current relationships

How to cultivate more depth, meaning in your relationships

YOGA AND ENERGY

Teachings on embodying a Tantric mentality, integrating your spiritual practices and principles into your daily life

Hatha yoga practices focused on purifying, balancing and awakening the chakras

Love making rituals designed for each of the chakras

Breathwork exercises with the use of energy and mantras to release and heal blockages

Lots of mindfulness practices 

SEXUALITY

Embodiment practices for awakening sensitivity and pleasure in your body

Exercises and practices to investigate shame around your body and sexuality

Lessons on different types of massage

Initiation into Tantric sex rituals

Support in exploring more challenging sexual experiences

A FANTASTIC FUTURE

Future forecasting exercises

Techniques for manifesting what you most desire

Assigned accountability buddy to integration support  

Action plans for integrating your changes once you leave the ITI
Koh Phangan, Thailand - Dates TBD (COVID depending)